Common Causes of Sewage Backups in Branford, CT
3/8/2023 (Permalink)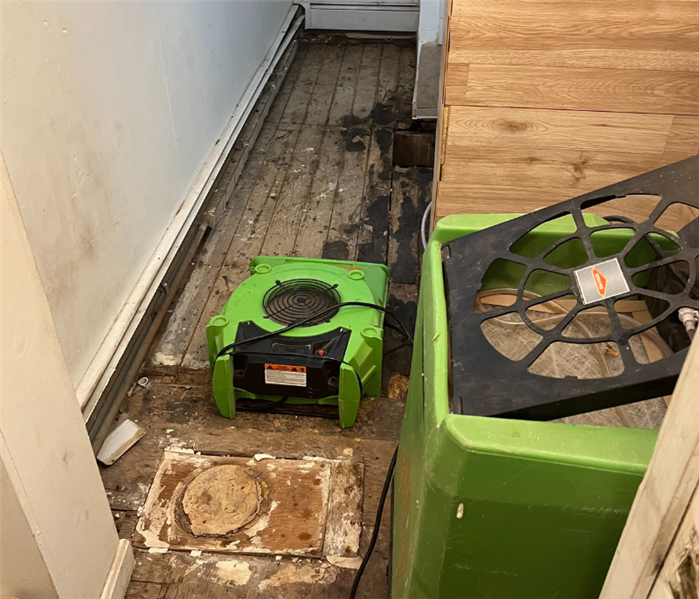 Whatever the cause of your sewage backup in Branford, CT, our team is Here to Help with 24/7 cleanup and restoration services.
A sewage backup is one of the most unpleasant disasters that homeowners want to avoid at all costs. From unwanted odors, serious contamination, and water damage, even a small backup can cause huge issues. And unfortunately, a sewage backup can occur when you least expect it.
Sewage water is highly unsanitary and may contain bacteria and viruses that can cause severe illness or death if ingested. This means that a backup requires professional assistance to fully restore a property to safe and sanitary conditions.
It's crucial to understand what causes sewage backups so you can take steps to prevent them from occurring in your own home or business. That's why we've shared the most common causes of sewage backups in Branford, CT..
Get 24/7 Sewage Backup Cleaning in Branford, CT - 800-734-3213
What Causes Sewage Backups?
1. Clogs in Drain Pipes or Main Sewer Line
The most common cause of sewage backups is clogs in your home's drain pipes or in the city's main sewer line.
If materials like grease and coffee grounds are rinsed down the drain, or items like diapers or sanitary napkins are flushed down the toilet, it can create clogs in drain pipes or the sewer line. When these blockages form, any waste that is supposed to flow into the public sewer system may be pushed back into your home. Make sure to not put items down drains that can cause issues!
2. Damage to Sewer Lines
Most older homes have pipes made of cast iron and clay, which are more susceptible to becoming cracked or damaged. Over time, these may naturally break down and cause blockages or leaks.
Since wastewater is unable to flow through damaged sewer lines, wastewater can instead build up in the line and cause a backup.
3. Tree Roots Growing into Pipes or Septic System
When tree roots grow near or around your pipes, they can weaken pipe walls and even grow through the pipes.
If tree roots grow through the pipes, they can create a blockage that eventually causes a sewage backup.
4. Overflowing Septic Tank
Septic systems can reach their maximum capacity when they aren't regularly pumped out.
If your home septic tank becomes flooded with too much water all at once, it can overflow, pushing wastewater back into your home.
5. Heavy Rains or Flooding
Municipal systems collect the runoff in your neighborhood, which means that periods of heavy rain or flooding can cause your municipal sewer system to reach its maximum capacity.
When the sewer tank becomes overfilled, excess water can backflow into your home's sewer line and cause a backup.
Professional Sewage Backup Cleaning in Branford, CT
Complete Restoration Services

Free Estimates
When a sewage backup occurs in your home or business, you want to seek immediate and professional assistance to address the problem right away.
As your local cleaning and restoration company with over 15 years of experience in sewage backup cleaning in Branford, CT, you can trust SERVPRO of Branford/Shoreline to handle any size backup with the most expert service. Our IICRC Certified specialists are highly trained with the training and resources needed to properly restore your home to safe and sanitary conditions.
When you need help after a sewage backup in Branford, CT, our team at SERVPRO of Branford/Shoreline is ready to make your sewage disaster "Like it never even happened."
Call 24/7 For Cleanup After A Sewage Backup in Branford, CT - 800-734-3213