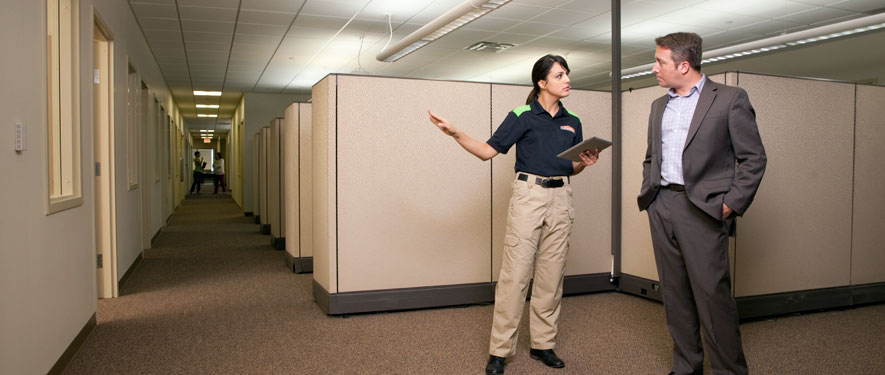 Commercial Cleaning Services
When your business needs a cleaning that's beyond the scope of your regular janitorial services, call us here at SERVPRO of Branford/Shoreline to set up an appointment for our professional commercial cleaning services.
Coronavirus Services
The COVID-19 pandemic has changed what "clean" means across the world. As our state begins to reopen, successfully getting back to business will rely on making your employees and customers feel safe and secure.
SERVPRO of Branford provides a commercial cleaning, sanitizing & disinfecting service that goes far beyond your normal janitorial cleanings. Our proactive viral pathogen cleaning service is performed by IICRC certified biohazard specialists - so you can rest assured that you've chosen the highest cleaning standard available in New Haven County.
CDC Recommendations
SERVPRO follows all guidelines and protocols as outlined by the CDC. Currently, the CDC encourages cleaning of high-touch surfaces such as counters, tabletops, doorknobs, light switches, bathroom fixtures, toilets, phones, keyboards, tablets and tables. Other spaces include:
Kitchen/Food Areas
Bathrooms
Schools/Classrooms
Offices
Retail Spaces
Water Fountains
Shelving/Racks
Sales Counters
Carpets and Rugs
Stair Handrails
Elevator Cars
Fitness Equipment
Specialized Cleaning Products
The CDC also recommends the use of a hospital-grade disinfectant with claims against similar pathogens to the coronavirus. Multiple products in the SERVPRO product line carry the EPA-approved emerging pathogens claims. While there is currently no product tested against this particular strain of the coronavirus, we are following all guidelines as provided by the CDC and our local authorities.
Have Questions? Call Today – (800) 734-3213
Specialty Cleaning Services
SERVPRO of Branford / Shoreline offers cleaning services ranging from cleaning restaurant hoods to removing biohazard contaminants. We have the specialized training and products to get your property back to business. Our cleaning services include the following: